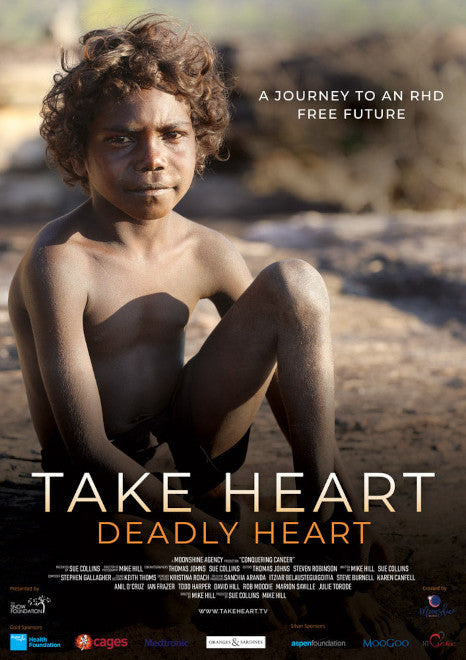 TAKE HEART: DEADLY HEART - FILM EVENT SCREENER
Join the movement to put Rheumatic Heart Disease (RHD) in the history books and host a virtual or live screening of Take Heart: Deadly Heart for your community or network. 
You can use these screening events to raise funds for your organisation, engage your network and advocate for the end of RHD in Australia.
The film provides a powerful centrepiece to National Close the Gap Day events, NAIDOC Week events, RAP workshops, Grand Rounds, Formal Education and more.
If Take Heart: Deadly Heart can reach the right audiences and create the change needed, an estimated 6000 first nations Australian children will avoid contracting this preventable but potentially life-threatening illness. 
Be part of this remarkable story! Host a virtual or screening of Take Heart: Deadly Heart. 
Please, note, the film is free for all remote community organisations, registered not-for-profit organisations, project sponsors and Aboriginal-controlled organisations. If this sounds like you please email events@moonshine.agency to access the film.
For all other groups, please purchase an event license here to support the sustainable ongoing release of this important film.
Delivering from March 1, 2022.